I love Greece. Greek food, Greek wine, Greek hospitality – simply amazing and always worth a visit. That's why I've already been to Greece several times. I went to Corfu, Athens and Olympia – I loved all of those places and I loved staying there. But there is one island I really fell in love with: Santorini. Santorini is an absolutely gorgeous place and unbelievably beautiful. This island is definitely one of the most amazing places on earth. You don't believe me? Well, here are some impressions which will definitily convince you that Santorini is the perfect destination for your next holiday trip. Let's go!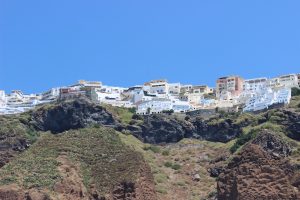 Just look at the amazing location of Santorini. The islands consist of volcanic material and are surrounded by the crystal clear Aegean sea. I remember the first time I came to Santorini by boat. I was so surprised how close to the edge all houses are built. I guess you just have to trust the architect 😉 At this time, I could only imagine how beautiful the view up there must be! And yes, the view was absolutely breathtaking and even better than I thought it would be:
The panorama is just gorgeous. You can see the blue sea, the volcanic islands and of course you have a stunning view over Santorini's villages. My favorite village is called "Oia". It's amazing as it has the world's famous houses with the blue domes. A true postcard motive.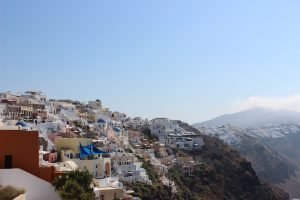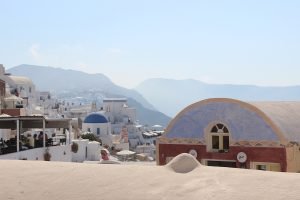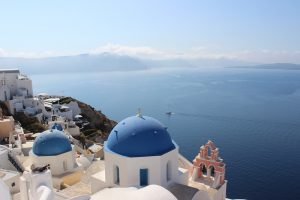 In Oia you can find countless alleys which are perfect for strolling around and exploring Santorini. There are many great shops, cafés and bars. The alleys reminded me of a labyrinth, but this is great as you discover hidden places with beautiful views over the sea. So, you definitely need some time to explore Oia. Take your time and don't rush. It's absolutely beautiful and there is so much to see!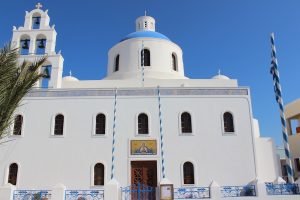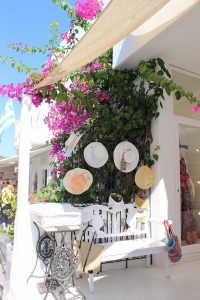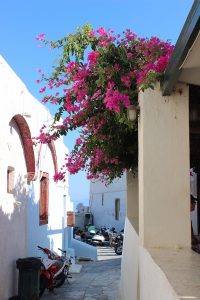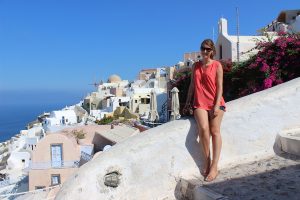 Another highlight of Santorini are the countless wineries. There are some restaurants which serve delicious wine as well as offer breathtaking panorama terraces. From those terraces you have views like these: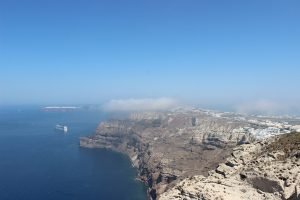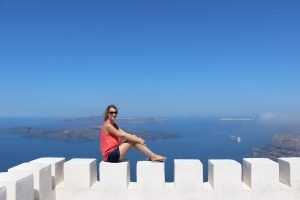 Santorini is a true paradise and absolutely amazing. So if you're planning your next holiday trip, you should definitely consider Santorini. You won't regret it!
Have you ever been to Santorini? Did you like it?
Anne