Two days ago, I got a message that I've won the Liebster Award for my Blog annestravelbooklet. My first award after 3 months of blogging! That's so amazing, I'm really grateful. A huge THANK YOU to Emma and Yannick from LuxuryBackpacking. They have a fantastic blog with heaps of great travel stories, tips and reviews. Make sure to check them out, it's a really great blog! 🙂 
The Liebster Award
Some of you might wonder what the Liebster Award is about and who the initiator is. Here's the answer: The Liebster Award is an award given from bloggers to other bloggers in order to recognize their blogs. There is no official jury who selects the winners but it's a great way from bloggers to reward other bloggers who have interesting blogs. I really like this idea as I think it's a great way to make different blogs more popular and to value someone's work. Although there is no jury, I think it's a big compliment for every blogger who receives the award as it shows that other people read your blog and value what you do. I got the award from Emma and Yannick from LuxuryBackpacking and as I don't know them personally, I felt really honored about getting the award. When founding and writing a blog you always hope that you'll have readers who like what you do. However, I never thought that after only 3 months of blogging people would read my blog who aren't friends or family of mine. It's so much work and effort you put into a blog. I still remember how frustrated I was at the beginning when building this website. I don't have IT skills, so it was really difficult for me. But in the end, it's worth to work on something you're really passionate about. This award reflects this and it's a great motivation for me to continue improving my blog and writing new posts. So thanks again to Emma and Yannick and of course to all readers who are following my adventures 🙂  
The rules of the Liebster Awards:
Thank and link the blogger who nominated you in your post / Facebook / Instagram Account
Write a post using the Liebster Award's logo
Answer 11 questions assigned by the blogger who nominated you
Name the rules of accepting the Liebster Award
Nominate a few bloggers for the Liebster Award
Come up with a list of 11 questions you would like to ask the nominees
Let your bloggers know that they've been nominated so that they can follow the tradition
My answers to the 11 questions from Emma & Yannick:
1. What is your favorite country you've visited and why? 
This question is quite tricky as there are so many amazing, fascinating and impressive countries which are all unique and special. I'm lucky that I've had the chance to visit some of them (by now 30 countries and counting) but it's really hard to tell which country I loved the most. No matter if I think of Norway's rugged fjord landscape, Iceland's volcanic landscape, Angkor Wat's amazing temples or New York City's exciting metropole – I don't want to miss any of those great places. However, there is one country in this world which I fell in love the most: New Zealand.  Since I've arrived to the land of the long white cloud – from the very first minute – I knew that this country is somehow special. I've never felt so happy and comfortable in a country than in New Zealand. Everyone is incredibly friendly, open and warm-hearted. I know it sounds weird but in 12 months of living in New Zealand I've only met one unfriendly person. I could write a full book about the Kiwi's hospitality but the best way to understand what I mean is to visit New Zealand. I'm sure you'll love it as much as I do 🙂 Despite the friendly Kiwis there is this mind-blowing landscape which surpasses everything I've ever seen before. New Zealand has it all: volcanos, geysers, glaciers, beaches, lakes, rainforests, sand dunes and the greatest wildlife. You can watch seals, penguins, dolphins, whales, keas (naming only a few) in their natural habitat. It's pure paradise and there is still a part of my heart in New Zealand. If I would emigrate one day, I would definitely move to this amazing country: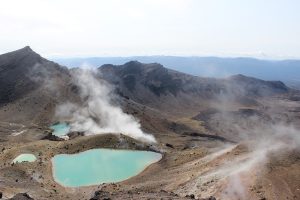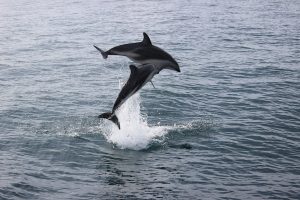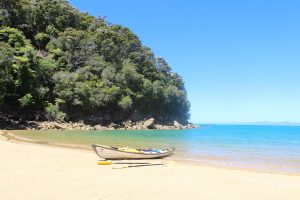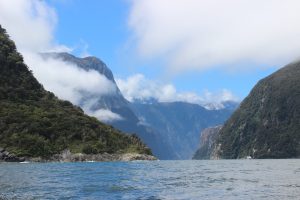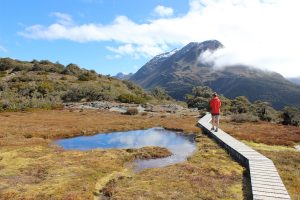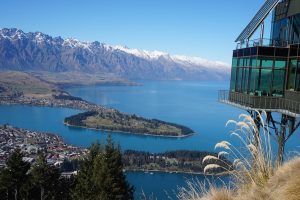 2. Are you more of a camping person or hotel person?
I think this really depends on the travel form itself. If I just want to go on a vacation without traveling much, I do prefer a hotel. If I travel around, I prefer having only my backpack and camping stuff with me. As I traveled New Zealand for 3 months, my brother and me slept in our car or in a tent. We camped at the most beautiful places, somewhere in the middle of nowhere, surrounded by giant mountains, awesome rainforests or remote beaches. It was an amazing time and I wouldn't have changed camping for any hotel in this world.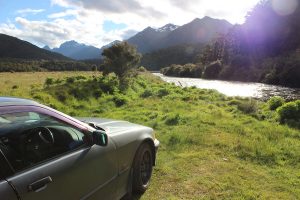 I think another great option is a hostel. It's cheap, but you get a warm bed. Especially if you're traveling to cold regions, a bed is definitely more comfortable than a tent. I also like meeting people from all around the world which is super easy when staying at a hostel. 
3. If you were stuck on a deserted island and could only take 3 things, what would they be and why?
Mh, that's difficult to say. If I would argue rationally, then I'd say trinking water, food and a mobile phone in order to call someone for help 😀 Well, that's the really rational answer. I guess I'd take a good friend, a good book and good music with me. I think it doesn't really matter where you are as long as you have the right people around you. I still remember some scary situations in New Zealand, e.g. as my brother and me were in the middle of the Pacific, in our kayak and there was a thunderstorm about to come up. But no matter how difficult it was, it was okay because I had my best friend, my brother, with me. I also remember how angry I was as my good friend Klara and me got bamboozled a few times in Southeast Asia. But in the end, we laughed about it and cheered us up. So it's not important where you are but who is with you 🙂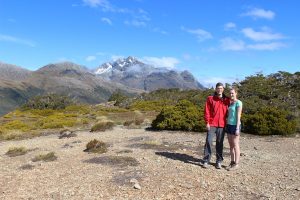 4. What made you want to start a travel blog? 
Since I'm a kid I love writing. I used to write a diary and later I started to write articles about things I like or which make me think about something. As I started traveling, I captured my experiences and memories of my travels in my travel booklet made out of paper. However, there was a point when this booklet got too small to capture it all. As I moved to New Zealand, I started my first travel blog although the reason was quite pragmatic: I didn't want to send all photos and reports to every single member of my family and friends. That's why I started my first blog in order to give my family and friends the opportunity to follow my adventures on the other side of the world. I really loved writing about my travels and I realized how much fun I had with this blog. As I wanted to continue writing about my travels beyond New Zealand, I decided to start a new travel blog. The idea was to share my travels but also special moments, tips and experiences I've made in order to inspire and help other travelers. That's how I got to annestravelbooklet 🙂 
5. How and when did you catch the 'travel bug'?
Well, actually I've always loved traveling but as a kid I used to go more on a vacation with my parents rather than traveling. The 'real' traveling I began four years ago thanks to my good friend Klara. We shared a flat in college and she took me to some great travel destinations. We went to Sweden, Lithuania and Poland and it was the first time I did couchsurfing. She was the one who showed me how great and rewarding traveling is and I'm very grateful for that. As I moved to New Zealand, I then completely catched the travel bug and ever since I'm passionate about exploring foreign countries and cultures. Well, and that's how I got addicted to traveling 🙂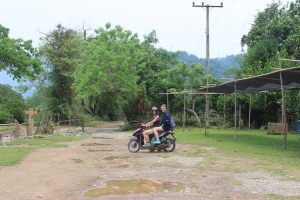 6. Which is your all time favorite hotel you have stayed in and why? 
As I haven't been to too many hotels yet (or I haven't spend there so much time that I can't rate them), I can't really answer this question. However, I do have a favorite place where I've stayed: the bungalows of the Elephant Conservation Center in Xayaboury, Lao. The Center takes care of abused elephants and advocates the rescue of elephants who had to work in the tourist or logging industry. Visitors have the chance to get an insight in the situation and life of Lao's elephants as well as to encounter these amazing animals very close without harming them. So there is no elephant riding or bathing but you can watch the elephants in their natural habitat. You're also allowed to feed the animals and accompany a mahout. It's really amazing and I can only recommend this Center to everyone who wants to encounter elephants in an animal friendly way. The accommodation is also amazing. Every visitor sleeps in its own bungalow with a breathtaking view, a terrace and a hammock. It's pure bliss and I can't think of a more idyllic place.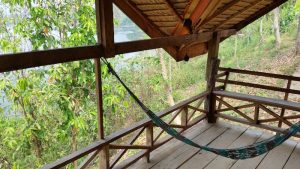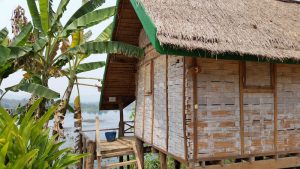 7. If you could give one piece of advice to people wanting travel, what would it be? 
"In the end you only regret the chances you didn't take." So be brave, book a flight ticket and explore the world. Traveling is incredibly rewarding and you'll profit from it every single day of your life. 
8. What country have you got planned next, and why did you choose it? 
This year I'll only travel to the Baltic Sea but in 2017 I've quite a few travel plans. The only thing I booked so far is a trip to the Kosovo though. It's organized by my university and as there were a few spaces left, I spontaneously decided to join the trip. I think it's not a typical travel or holiday destination and that's what I like about it. I'm really excited about this and of course I'll keep you updated on my blog. In 2017, I also want to travel to some countries next to Germany as my study place is really close to the Austrian border. I really want to go to Vienna, Budapest and Bratislava. Well, and then I do have some ideas for a bigger travel adventure but I'm not sure yet, so I'll let you know as soon as I have concrete plans 🙂 
9. If you could live anywhere in the world, where would it be and why? 
As I mentioned earlier, New Zealand is the country I really fell in love with. I felt so comfortable living there and I'm sure I'd have stayed there if my family and friends wouldn't live in Germany. Well, if I could take them all with me, I think I would live in New Zealand. I would rent a house in the South Island somewhere close to the beach.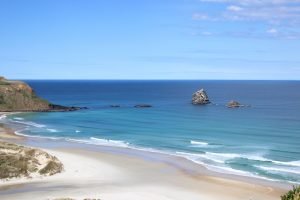 10. What's your favorite mode of transportation (e.g. plane, car, scooter, …)?
I think this really depends on where you are and how much time you have. In New Zealand I preferred the car as I was independent and I could even go to the remotest places. In Southeast Asia I loved renting a scooter to explore the surroundings. Apart from that, I love riding horses. I think there isn't something more beautiful than exploring a landscape on the back of a horse. I just love this feeling and for me it's the greatest way to get around 🙂   
11. If you had to travel to a country purely for food, where would you go and why? 
Mh, well, if I only would like to eat sweets, I would go to New Zealand or Australia as they have the amazingly delicious Tim Tams – I love them!! Apart from that, I'd go to Italy as I love pizza, pasta and ice cream. I think there isn't another country than Bella Italia where you can have these things made so deliciously. If I'd like to drink a perfect smoothie, I'd travel to Southeast Asia as they really have to best and most delicious fruit shakes in the world 🙂 
 My Nominees:
I'd like to continue the tradition of the Liebster Award and that's why I nominate 3 blogs which I really like: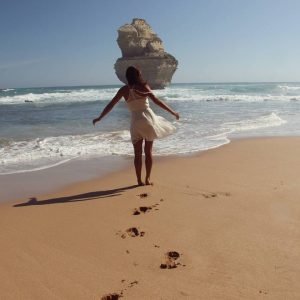 Sabrina from smilesfromabroad (www.smilesfromabroad.at)
Sabrina is an Austrian blogger who has traveled countless amazing countries such as China, Taiwan and Australia. She currently lives in Los Angeles and she's blogging about her travel adventures and experiences. On her blog you can't only find great travel reports, but also interesting posts about lifestyle and sports.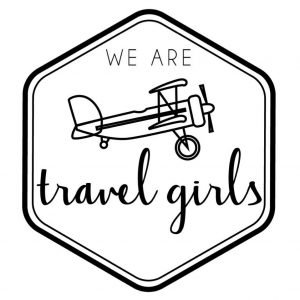 Becky and Vanessa from We are Travel Girls (www.wearetravelgirls.com)
Becky is originally from London and Vanessa from the USA. Together they have created an amazing travel blog with countless travel stories from travel girls from all around the world. On their blog you find exciting posts about travel, lifestyle, photography and many more interesting topics. I really love this blog as it offers the reader a variety of exciting and great themes.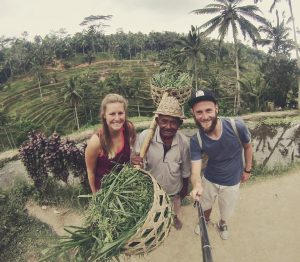 Lisa and Maximilian from zweidiereisen (www.zweidiereisen.de)
Lisa and Maximilian are two Germans who will start a world trip in a few months. They will travel to India first and then to many other amazing countries all around the world. On their blog they will share their experiences and adventures. As well, you find vegan recipes and great travel tips on their blog.
 My 11 questions for the nominees: 
1) Which 3 things do you always carry with you when traveling?
2) If there would be only one more country you could travel to, which would it be and why?
3) What's the most annoying thing about traveling for you?
4) What have you learned from traveling?
5) What has been the greatest moment which you have experienced on your travels so far?
6) What do you want to achieve with your blog?
7) Do you have a motto of living and if yes, which one?
8) Is there a travel blogger who has inspired you or is still inspiring you?
9) Is there a country where you wouldn't go back and if yes, why?
10) How do you prefer traveling – on your own or with friends, with a suitcase or a backpack, with a concrete plan or without etc.?
11) What's your biggest dream for the future?
I'm looking forward to read all your answers 🙂 
Anne