Traveling by campervan – this summer I had the chance to experience this kind of traveling for the very first time. And let me tell you: it was amazing! I travelled for one week trough Italy – Dolomites, Lake Garda and Verona. Although it was only a short time, I've seen a lot of great places. Here are my highlights: 
1. Hiking in the Dolomites
The Dolomites are famous for incredible mountain ranges, hiking tours and fascinating landscapes. Although I've been to many amazing mountains on my travels, the Dolomites are definitely one of my favorites. The landscape is just stunning!
There are countless hiking routes, so my family and I decided to do the so called "Adolf-Munkel-Weg" which starts close to the town Klausen. In Klausen there is a nice campsite with a great view: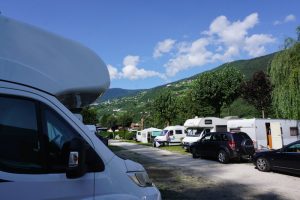 The hike starts at the "Zanser Alm". From there you walk about 2 hours to the Gschnagenhardt Hut and about 1,5 hours from the hut back to the starting point (it's a loop road, so you don't walk a path twice). The hike is great for beginners as it is not too hard to walk. The views are stunning and absolutely worth the effort: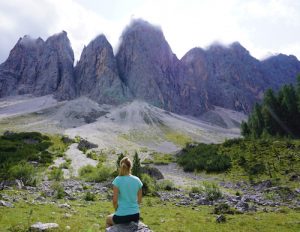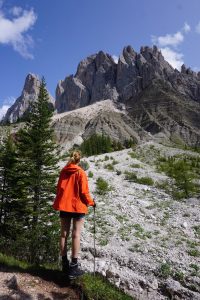 We also came across these cuties: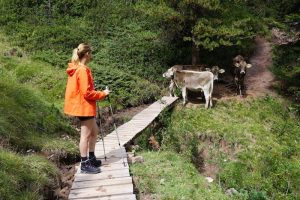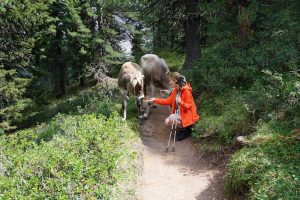 The Gschnagenhardt Hut is in the middle of a mountain range and the perfect spot for a break: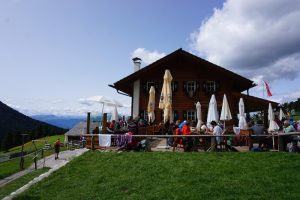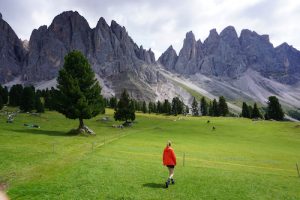 Make sure to try some specialities, my favorite: Kaiserschmarren.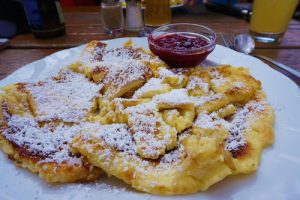 2. Lake Garda
A popular destination in Italy is the Lake Garda. Especially in summer many tourists spend their holidays here. We travelled to Torbole first which is a town in the North of the Lake. As it's quite windy here, you'll find heaps of windsurfers. The landscape is also really nice as you can see here: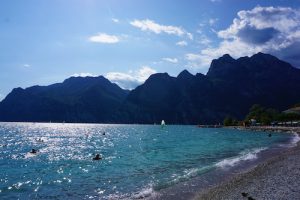 The town itself is perfect for a nice evening with some great Italian food.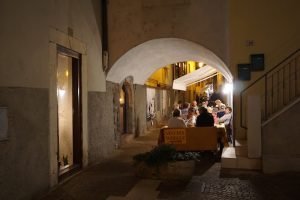 Torbole can get quite busy, so Lake Ledro which is close to Torbole is a great option to get some peace and quiet.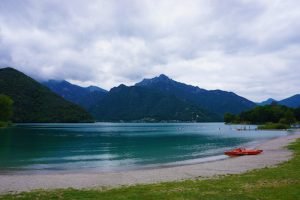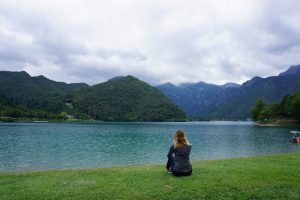 After two nights in Torbole we continued our journey to the South of the lake. I would recomend you to take the road which is close to the lake instead of taking the motorway as you can enjoy some nice views while driving south.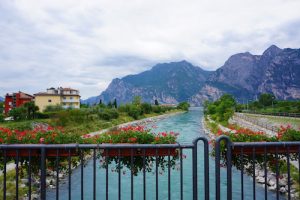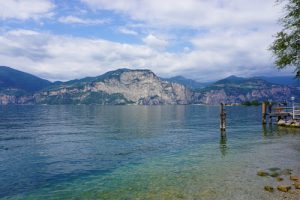 We stayed in Peschiera which is a cute town in the South of Lake Garda. I can recommend the campsite "Butterfly" which is directly at the lake. There is also a small beach where you can enjoy the lake at its best: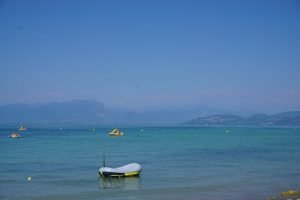 Stunning sunsets included: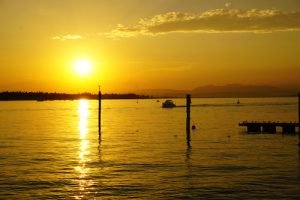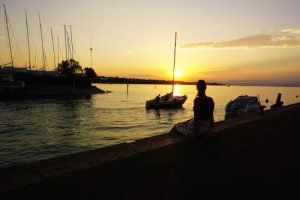 Peschiera as a town is also recommendable as it has the typical Italian flair: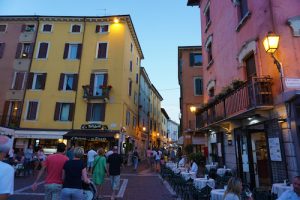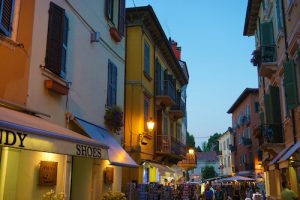 3. Verona
Not far from Peschiera you will find Verona. As I've always wanted to visit this city, we decided to spend two days in Verona. Unfortunately, there is only one campsite close to the city center. The campsite is not recommendable as it's quite dirty plus very expensive. However, it's only a 15-minutes-walk to the old town of Verona and as we only stayed there for one night it was okay.
Verona is an amazing town which I loved from the very first minute. Take a look: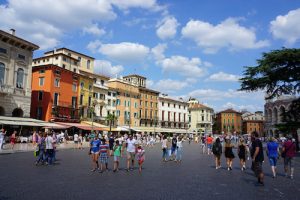 When in Verona a Must Do is the "Casa di Giulietta" which is the living house of Julia from Shakespeare's "Romeo and Julia". In the courtyard you find a statue of Julia and the famous balcony: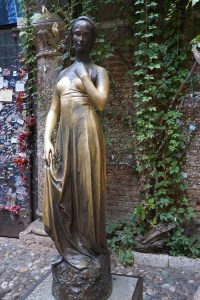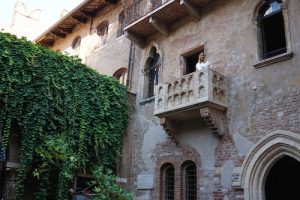 Today, it's proven that the house is not the original one where Julia really lived but it's a big tourist attraction and still worth to visit. 
Besides visiting Julia's home, I can recommend you to take enough time to explore the countless alleys of Verona. They're absolutely beautiful: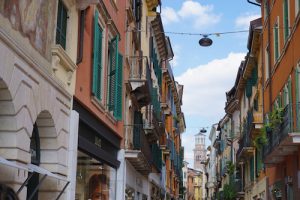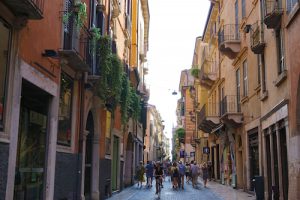 In the evening we took part of a very special Highlight: the Veronese Opera Festival. Actually I'm not a big opera fan, but you shouldn't miss this unforgettable event when visiting Verona in summer. The atmosphere is incredible, I've never experienced something like this before. By the way: there are also cheap tickets (22 euros), so it doesn't have to be expensive. I would also recommend the cheaper tickets as you have an overall view from the top stands. The seats are not very comfortable (no chairs but stone benches) but it's a great chance to experience the real Italian and ancient lifestyle and atmosphere.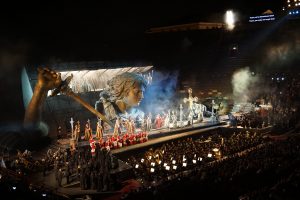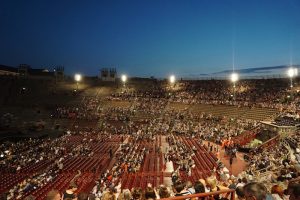 Summary
Traveling by campervan – it was my very first time and I loved it. I love the flexibility and the fact you never have to worry where you can stay for the night. Of course, you need a campsite (it's not allowed in Italy to do free camping), but although it was high season and we never had reservations we always found a campsite (we sometimes had to look around for a while, but it wasn't a problem in the end). The only thing I would differently for the next time is that one week is definitely too short to travel to so many places. It's more relaxing if you have a couple of weeks which means you can also spend some days at one place without rushing through. But all in all, it was a great experience and I'm sure to rent a campervan again 🙂
Have you ever traveled by campervan? What kind of experiences did you make? I'm curious to to read your comments 🙂
Anne