[:de]
Nach einer tollen Zeit im Abel Tasman Nationalpark führte uns unsere letzte Station auf der Südinsel zu den Marlborough Sounds. Dieses Naturphänomen wurde im Gegensatz zu einem Fjord, der aus einem Gletscher enstanden ist, von einem Fluss geschaffen. Die Sounds hier sind wirklich wunderschön und definitiv einen Besuch wert. Wir haben einen Tagesausflug mit dem Mailboat gemacht, das Post, Zeitungen, Lebensmittel und manchmal sogar Hühner und Schafe zu den Menschen bringt, die vollkommen abgeschieden in den Sounds leben. Die Fahrt war total interessant, wir sind an abgelegenen Buchten vorbeigefahren und haben einen Einblick in das Leben der Menschen in der Region bekommen. Ich fand es ja schon faszinierend, wie Warrick vollkommen alleine in Big Bay lebt, aber dass es doch so viele Familien gibt, die fernab jeglicher Zivilisation, Elektrizität etc. leben, hat mich doch etwas überrascht. Es war jedenfalls eine interessante und schöne Bootsfahrt!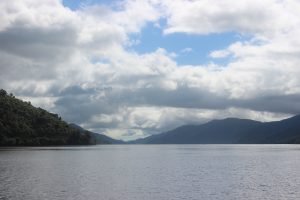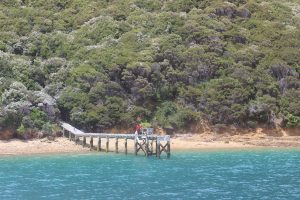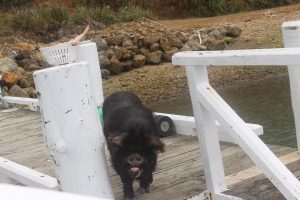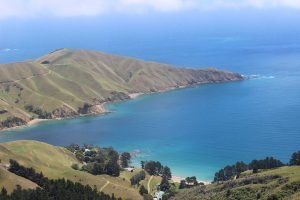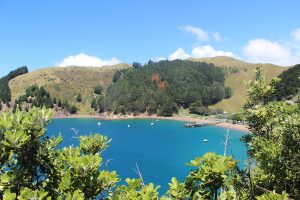 Mittlerweile sind wir in Picton angekommen, einer total süßen Hafenstadt in den Marlborough Sounds. Von hier fährt morgen Christian mit der Fähre auf die Nordinsel, genauer gesagt nach Wellington und ich nehme den Bus nach Christchurch zu meiner Mitbewohnerin Emily.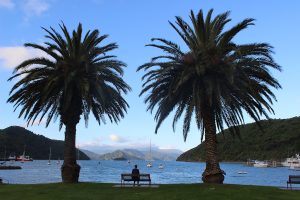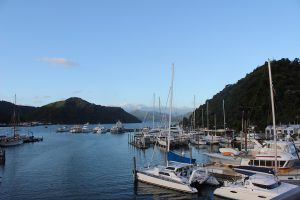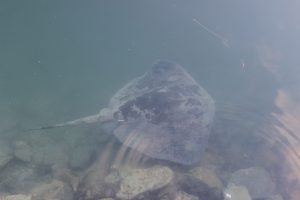 Der Abschied wird mir auf jeden Fall unglaublich schwer fallen, auch wenn ich Christian in 2 Wochen wieder auf der Nordinsel sehen werde. Wir hatten wirklich eine unglaublich lustige, abenteuerliche, verrückte, schöne…einfach perfekte Zeit hier auf der Südinsel und ich bin wirklich unglaublich dankbar für all die tollen Erlebnisse!
Liebe Grüße,
Anne
[:en]
Our last stop on the South Island are the beautiful Marlborough Sounds. They are formed by a river (a fjord is formed by a glacier) and offer a stunning landscape. To explore the Sounds, we took the mail boat. A mail boat? Well, there are some families living very remote on islands and the mail boat brings them their mail but also food and other things they need from town. Nowadays, a very few tourists can join the mail boat on its tour which is an awesome way to explore the Marlborough Sounds. If you want to do this boat trip, make sure to book in advance as this tour is very popular.
The cruise was really interesting as you get to see both stunning scenery and an insight in how people live in the Sounds. I'm really impressed that people can live on such remote places far away from civilization, electricity and modern technology. It must be very peaceful to live in a place like that.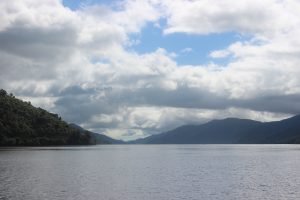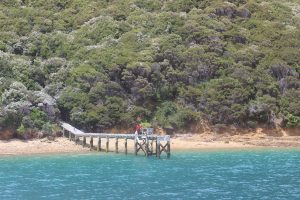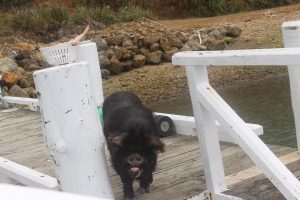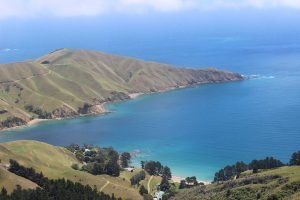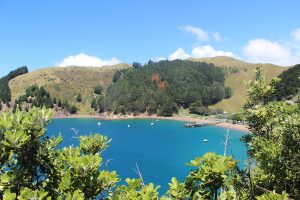 Earlier on, we have arrived in Picton which is a really cute town. From here, Christian will take the ferry to Wellington and I will take a bus to Christchurch.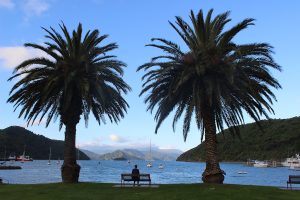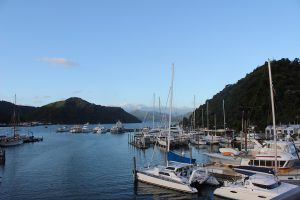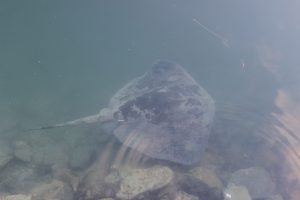 Saying goodbye to my brother will be very hard, although we'll meet again in two weeks. It was an incredible time we spent on the South Island and I'm very grateful we did it all together.
Anne
[:]