Werni-what? This is a typical reaction I get from people when telling them where I had studied. Admittedly, Wernigerode isn't a huge metropole, but this cute town has a very special charm as well as many great things to offer. Still not convinced? Then, here are 5 reasons why you shouldn't miss visiting Wernigerode:
1. Wernigerode has a beautiful historical center
When visiting Wernigerode's old city center, you will be amazed by its lovely alleys and old timbered houses. It's absolutely beautiful! I love to stroll through the lanes with its cute little shops and cafes. It's definitely a great place to shop, especially if you love decoration items and handmade sweets.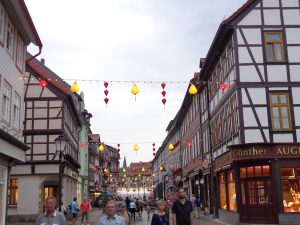 Besides these charming alleys, there is one special highlight in Wernigerode's historical center you shouldn't miss: the market place with its historical town hall. Look at the stunning architecture!
2. The Hogwarts Express takes you from Wernigerode to the top of the Brocken
Dreaming of taking the Hogwarts Express like Harry Potter did? No problem. At the railway station in Wernigerode you can find a narrow-gauge railway which pretty much looks like the Hogwarts Express. The train takes you in 1,5 hours to the top of the Brocken (this mountain has a height of 1141 meters). The ride is really amazing as it offers you amazing views of the landscape. It's a real highlight you shouldn't miss!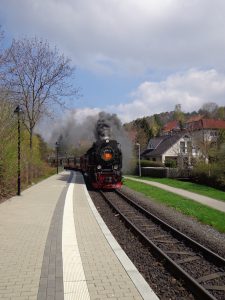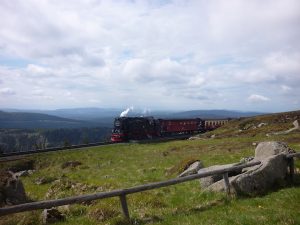 At the top of the Brocken, you can enjoy a beautiful panorama. It's crazy how far you can see when the weather is clear! At the top, there is also a hotel, a museum, a restaurant, a cafe and a souvenir shop. If you're interested in myths and legends, it's the perfect place for you as many sagas have their origins in this region. There are several displays that present and explain various legends and their origins. Some of them are really interesting!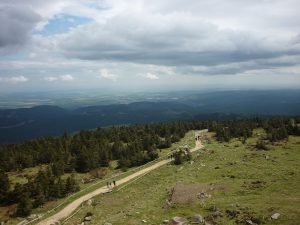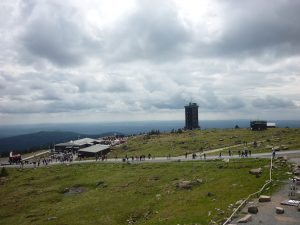 Who doesn't want to take the train twice, can walk back to Schierke. From there it's easy to go back to Wernigerode by public transport or by the narrow-gauge railway.
A day trip to the Brocken is a really great experience and definitely worth it. 
3. Wernigerode has a magical fairy-tale castle
You love fairy-tales? Then, you will be amazed by Wernigerode's castle. You can already see it from far away as it located on a hill close to the city center. The castle is absolutely beautiful and definitely worth a visit.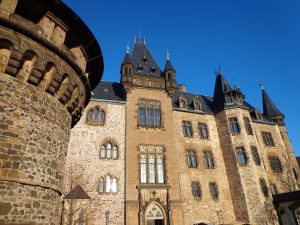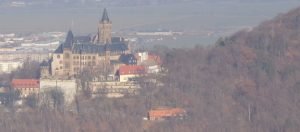 The castle is open to the public all year round and offers a great exhibition about the castle's history as well as the life of former lords.
Who doesn't want to visit the castle or who is hungry after the visit, can enjoy a cup of coffee on the amazing panorama terrace. From there you have a stunning view over Wernigerode and its surrounding areas. If the weather is fine, you can even see the Brocken.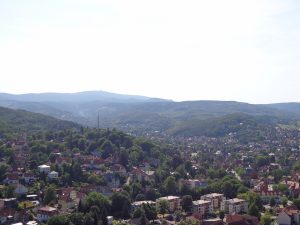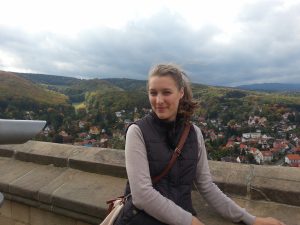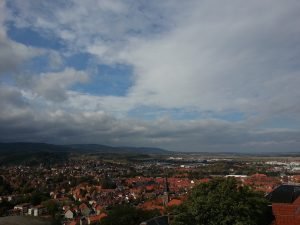 You are keen to visit the castle and ask yourself how to get up there? Well, there are two options. The first and more exhausting one is walking by foot. It's not a long walk but it's quite steep. So if you prefer the comfortable option, then you should take the small train which starts right behind the town hall. As it's not possible to go up by car, these two options are the best ones. 
4. Wernigerode is starting point of various great hikes
The region of the Harz is an absolute hiking paradise. There are countless great hikes which vary in difficulty, duration and route. No matter if you're a professional hiker or a hobby hiker – the Harz offers amazing hikes for everyone. One of my favorite hikes goes from Wernigerode to the "Armeleuteberg". You pass beautiful forests until you finally reach a viewing platform from where you can enjoy stunning views of the Brocken, the castle and the surrounding scenery.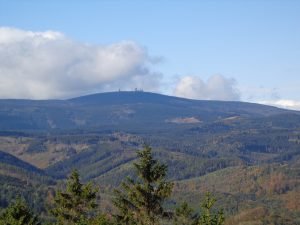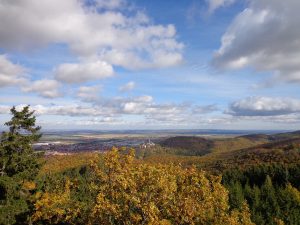 Of course, there are many more hikes you can do. HERE you find an overview of all hikes and some important  information.
5. Wernigerode has the most delicious cafes
From all the activities you can become very hungry. Luckily, there are several cafes in Wernigerode who are paradise for all cake lovers. A local specialty is the so called "Baumkuchen". It's a very yummy pie which is made and sold in an extra "Baumkuchen" house.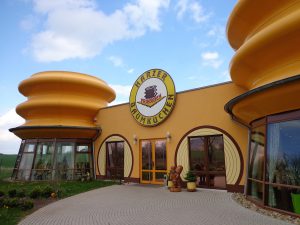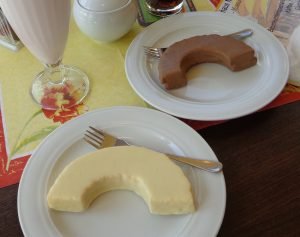 But there are many many more cafes which can be found close to Wernigerode's market place. Just go and try some cake. It's delicious!

To sum up, Wernigerode has a lot to offer and is definitely worth a visit. So if you're close to this cute town, don't miss to stop for a visit. You won't regret it.
Have you ever been to the Harz mountains or Wernigerode? If yes, did you like it? Just write your experiences in the comments below.
Anne