Today we entered a different world, at least it seemed like it. We took a boat to White Island which is an active volcano in the middle of the sea. On our boat tour we got company by some dolphins which was a great start to the day.
After 1,5 hours we arrived on White Island and I have to say that this place is breathtaking. Everywhere it's bubbling, steaming and smoking. There were even some spots where we had to put on some gas masks as it was too hard to breath because of the Sulphur smell. This marine volcano is absolutely stunning!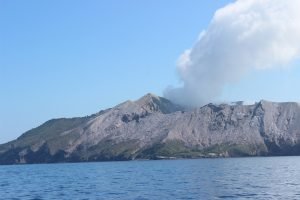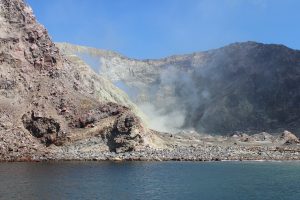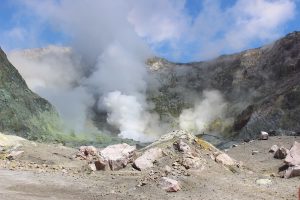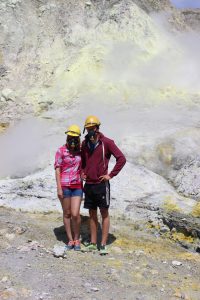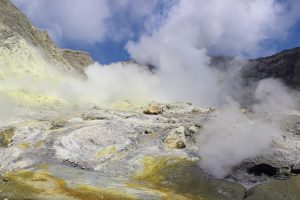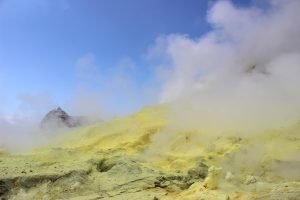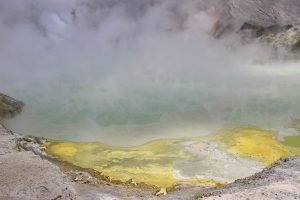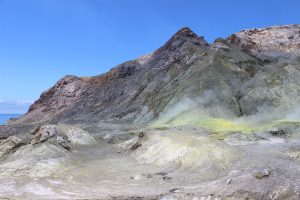 After exploring the island, we had the chance to go swimming. The water was really warm because of the volcanic activities and the scenery was gorgeous. A perfect end to a great.
Anne & Chris