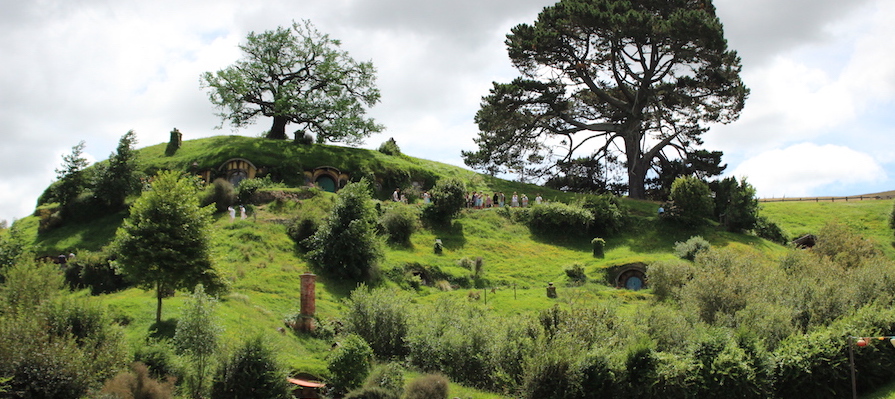 Visiting the Hobbits
This morning it was time to climb Mount Maunganui. After a short hike Klara and me reached the top. The view is breathtaking, you can see the turquoise sea and white beaches.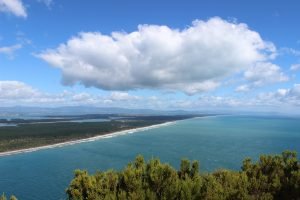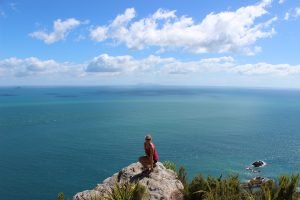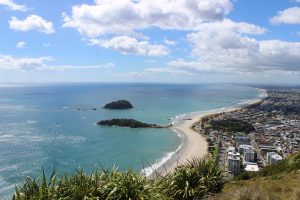 The next big stop was Hobbiton. Yes, the home of all hobbits! Although I neither read the books nor did I watch the movies (I know, shame on me!), I absolutely loved that place. The hobbit wholes are super cute and everything is made with so much love for the detail. Peter Jackson, director of Lord of the Rings and The Hobbit has travelled very long through New Zealand in order to find the perfect location. Finally, he chose this farm as there were no signs of the modern world like cars, houses and power poles. Well, congrats to the owners, they are very lucky (and rich) people.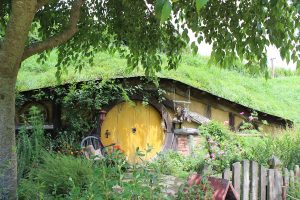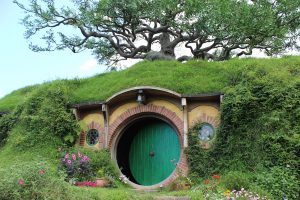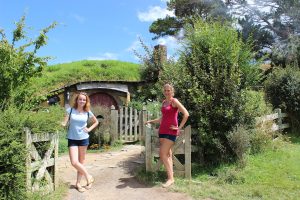 As the land is still in private hands, it's only possible to visit Hobbiton by a guided tour. The tour is definitely worth doing as you get many interesting information (which are also interesting for people who have no idea of the books or films like me). Here are my highlights:
Peter Jackson imported sheep from England as the ones around Hobbiton were "too boring". After shooting the movie, Peter Jackson found out that the same type of sheep he had imported, could have been found some kilometers further North on New Zealand's North Island.

The famous tree which grows on top of Bilbo's home is half fake. All leaves are painted and glued by hand. After putting all leaves on the tree, Peter Jackson realized that he didn't like the color of the leaves. All leaves were removed, repainted and then glued to the tree again.
The sunset in the movie is actually a sunrise (as the sun rises in the East). They just cut it the way it looks like a sunrise.
It's pretty fascinating how much effort they put in a scene that can be seen only for a few minutes in the movies.
I think, I should watch the movies now and then try to notice these funny facts.
Earlier on, we have arrived in Rotorua where we will watch a geyser's eruption tomorrow.
Stay tuned.
Anne