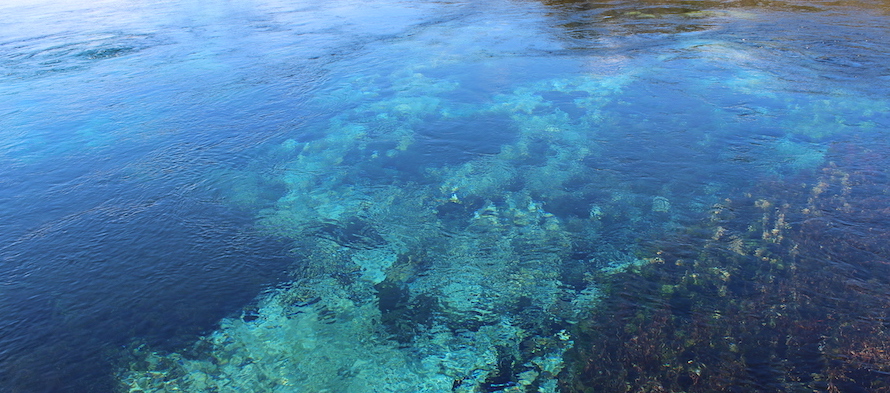 Kayaking the Abel Tasman National park
After some relaxing days at the beach, it was time for some activity again: a 2 days kayaking trip along the coast of the Abel Tasman Great National park. It was so much fun but this trip had turned out very adventurous…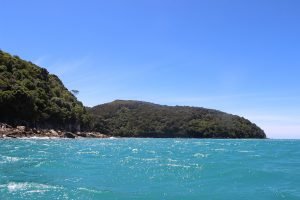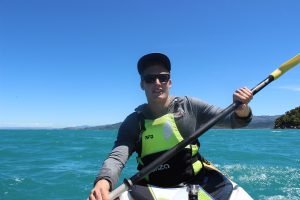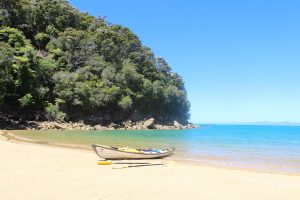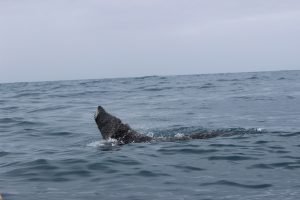 The first day on the water was just perfect: blue sky, sunshine, turquoise water. The bays with its golden sand and crystal clear water looked incredible. That's what holiday catalogues are made of.
The next day started great as well. We had spent the night in a tent on a camping ground and got up quite early to make the most of our trip. After leaving the camping ground, the current became stronger and the waves huger. That's why our kayak tipped over as we tried to reach a small bay. Well, at that time we had at least some dry clothes in our bags.
We then continued kayaking to Tonga Island which is an amazing place as lots of seals live there. As we paddled around the island, a sea lion joined our kayak for quite a long time. So great!
By the time we were close to the final bay, the waves had gotten insanely huge. I was super scared but Christian said we should just keep paddling to reach the beach. Well, the waves were stronger than us and that's why we got literally rolled over. Our gear was spread everywhere and we were completely soaked. It also started to rain and the temperature had fallen. It was freezing now. Somehow – especially thanks to Christian – we got everything back together and then took a boat which got us back to Motueka. The end could have been definitely better but all in all it's been a great time out on the water.
Cheers,
Anne & Chris